Main Auditorium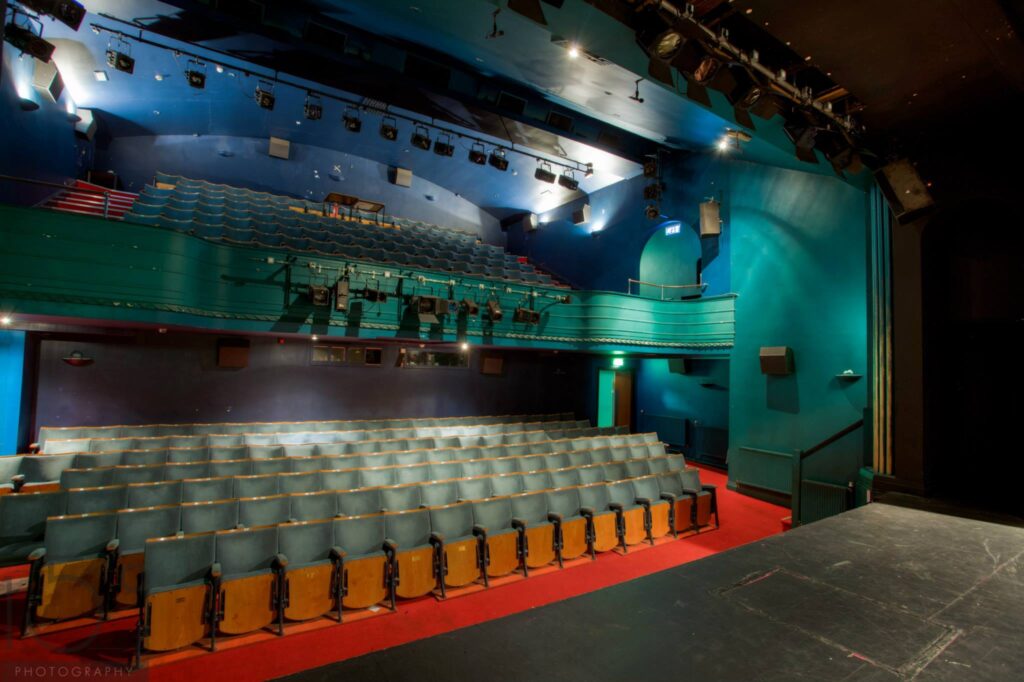 Our grand art-deco auditorium, built in 1926, can seat up to 266 audience. This is set around our proscenium arch stage which boasts a counterweight flying system, fount of house PA, Stage lighting and Cinema System. Ideal for Drama, Musical and live Music. With options for Cinema and Conference presentations.
Studio
With movable bank seating The studio joins flexibility and theatricality together. This intimate studio venue can seat between 38 and 58 audience dependent on layout. With a full lighting and sound rig this makes an excellent Black box theatre space.
Bar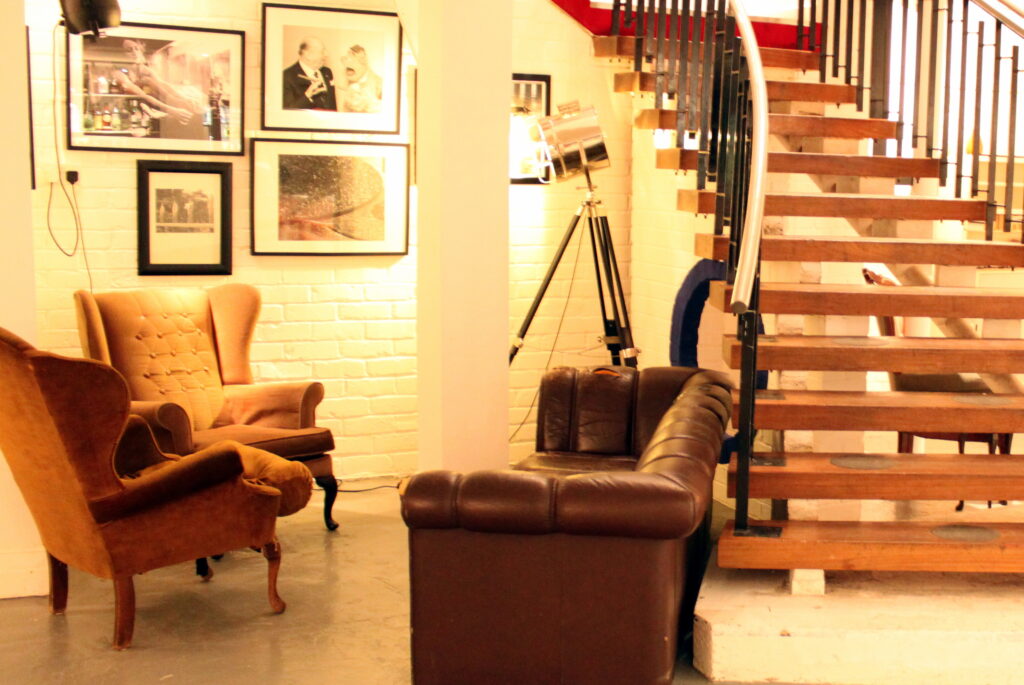 Our vintage bar space offers a perfect venue for meetings, parties or just a quiet pre-show drink. With a well-stocked bar serving boutique beers, an excellent range of gins and ale alongside a range of yummy catering packages this is the perfect space for your event.
Rehearsal Room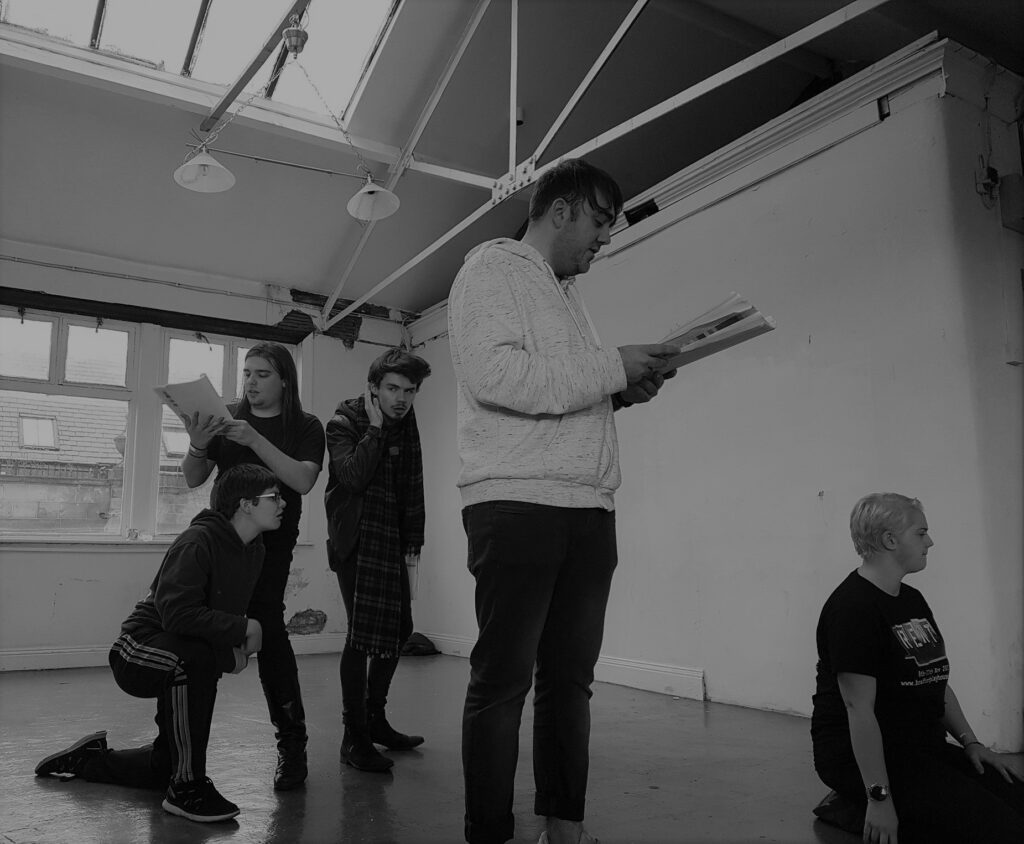 Our rehearsal room is perfect For informal meetings, auditions and Rehearsals. A bright and airy space with large windows, separate toilet and hot drinks stations.